Regular price
Sale price
£11.00 GBP
Unit price
per
Sale
Sold out
These classic personalised keyrings are beautifully handmade, 100% custom and hand stamped with classic Roman Numerals!
Dates of anniversaries or birthdays can make these a wonderful gift or keepsake for your loved one.
All Roman Numerals will be stamped in classic font, any additional text will be in the selected font.
If you aren't sure what your date is in roman numerals then you can order it with a date in digits and I will send you a confirmation of your date in roman numerals.
Dimensions and Lettering;
-The square bar is approx. 50 mm in length plus matching colour split ring
-Shapes include heart or star. Hearts can be in line with text or stacked pointing towards the end of the key ring.
-Punctuation includes # @ & ? ! ( ) / : ; , . $ ' " - °
-Be specific to capital letters and punctuation.
-Price includes personalisation on all 4 sides if you wish.
Character limit:
Side 1 & 3: Maximum 17 characters
Side 2 & 4: Maximum 14 characters
Drop a hint
Details

Material: Aluminium, Brass or Copper

100% Recycled Materials

Personalisation: This item can be personalised.

Made to Order: Yes
View full details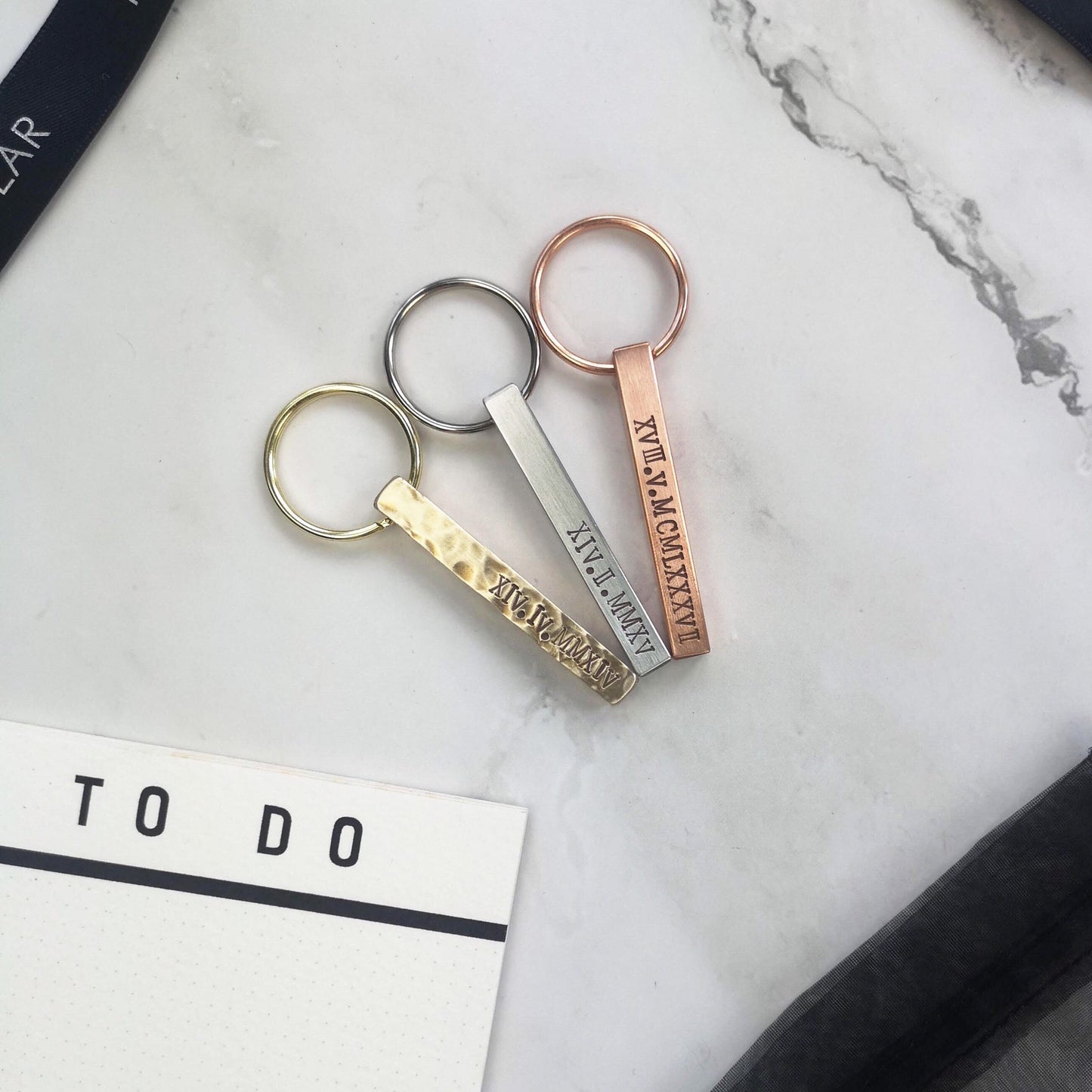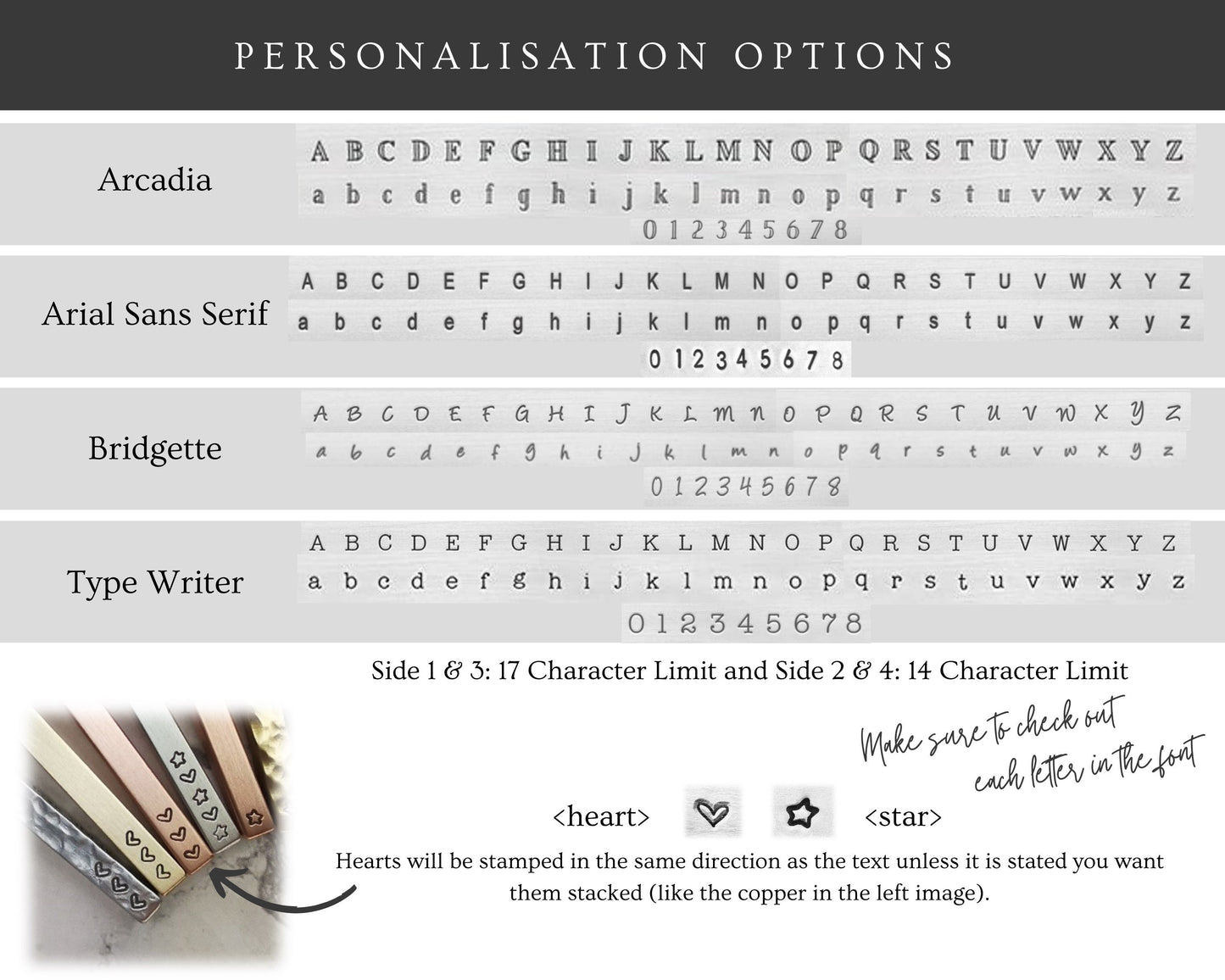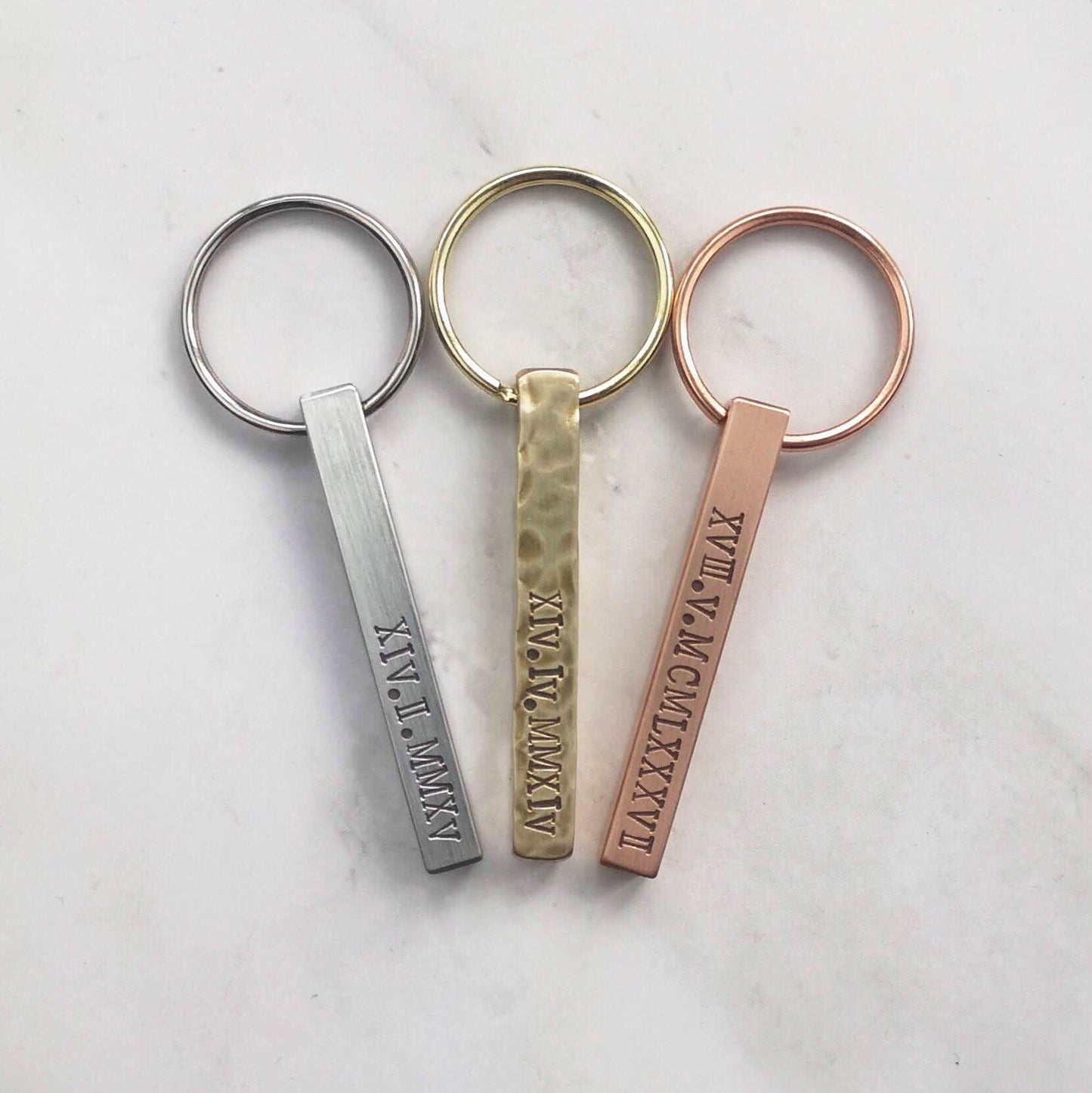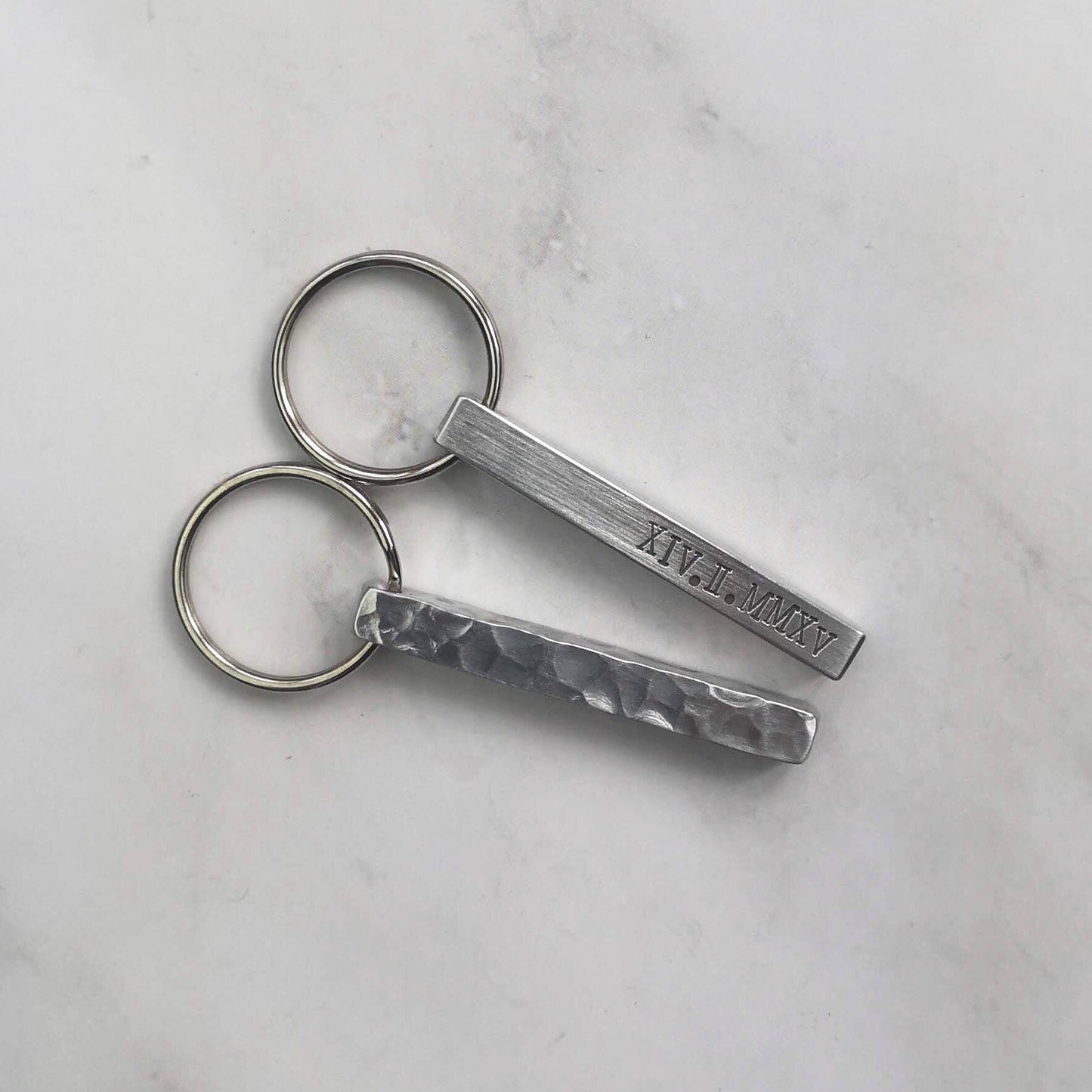 Please note;

All text is hand stamped, this process involves striking individual letter stamps into the metal using a hammer to create an impression.

Due to the nature of this each letter will have a varying depth and spacing, giving each piece a totally unique and different finish.

-

This material may tarnish over time. To help remove tarnish or dullness that appears over time get your hands on Prickly Pear care kit by clicking here.